Pork colombo from the Southwest
Ingredients: PGI * Southwest pork, onions, carrots, corn starch, colombo seasoning (roasted rice, turmeric, coriander seed, cumin, fenugreek, mustard seeds, spices) (1.2%), salt, garlic , starch, aromas, natural flavors, aromatic plants, sugar, tomato.
*Protected Geographical Indication
Tasting advice: reheat on low heat and accompany with rice, fresh pasta or potatoes. For even more flavor, serve it with pickled vegetables such as eggplant, zucchini and carrots.
Weight: 380 grams.
This verrine is ideal for treating two people.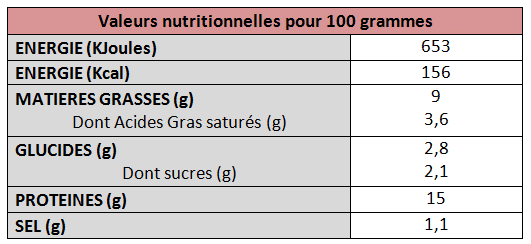 Price : 17.89 €/kg