The pork used in this cooked dish is pork labeled PGI Porc du Sud-Ouest (SouthWest Pork).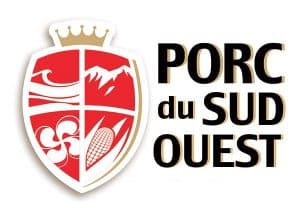 This PGI guarantees the consumer meat from pigs born and raised in one of the 17 departments between Nouvelle-Aquitaine and Occitanie. A guarantee of quality which certifies products made from local meat but whose breeding rules also scrupulously respect the specifications. Indeed, the latter governs all phases of pig breeding as a whole. Ingredients: IGP * Southwest pork, caramel (glucose syrup, sweetened skim milk, fully hydrogenated fat, salt, flavorings) (6.3%), starch, flavorings, vegetable fat (palm), plants aromatic, sugar, tomato, soy sauce (water, soybeans, wheat (gluten), salt). Contains: milk, soybeans, gluten.
* Protected Geographical Indication (PGI).
Weight: 765 grams
Price: 13,73 € / kilos