Salies-de-Béarn IGP salt, 100% natural!
Composition: 100% Salies-de-Béarn PGI salt.
In fact, since 2016, Salies-de-Béarn Salt has a Protected Geographical Indication.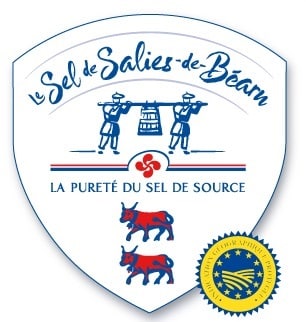 Keep away from moisture – Products subject to drying Salies-de-Béarn salt is a natural, untreated salt. This salt is therefore likely to agglomerate, remember to shake it before use and keep it in an airtight jar, like this 200 gram jar.
Weight : 200 grammes
Price : 10.25 €/kg